User's Guide Overview
---
User's Guide Overview
Overview
Welcome to the "License Monitor User's Guide". This document describes how to use the Empower License Monitor to view current license usage and license availability. You can also use the License Monitor to load new licenses and release currently used licenses.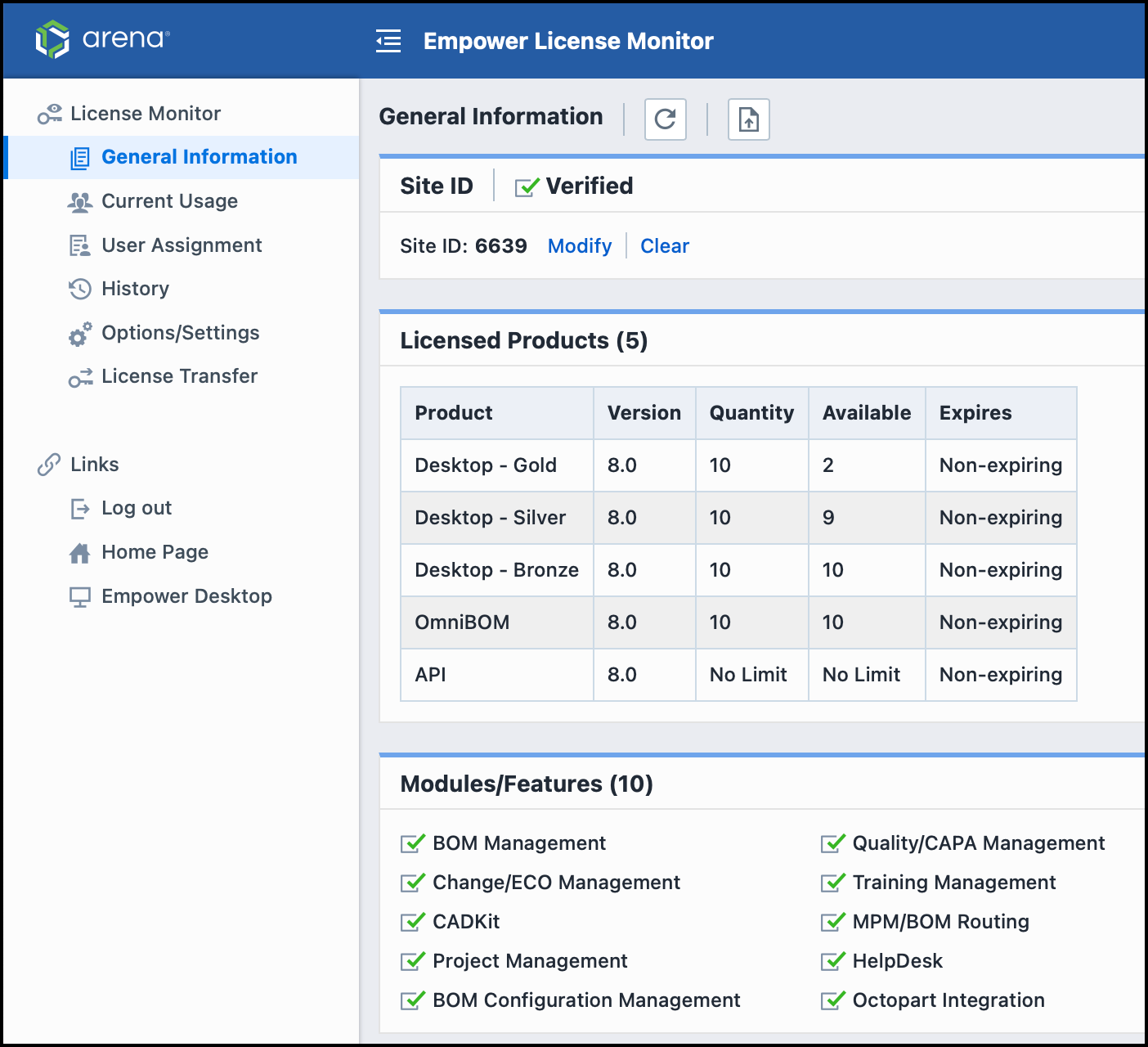 Contents
For additional support please contact Arena Empower at:
License Installation
Need assistance installing licenses?
Jump to the Installing Licenses section for more information on installing licenses